We Make Your Information Technology
SECURE and SIMPLE
Freedom from IT Worries. Work Securely from Anywhere, Anytime.
Houston-based 24/7 Help Desk Support.

Eliminate Unpredictable IT Expenses. Reduce IT Costs.

Get real time system access for your employees from anywhere at anytime Xvand's secure IT systems delivered 100% uninterrupted service during all hurricanes and tropical storms since 2000 including Allison, Rita, and Ike.

Xvand provides live local 24/7 Help Desk and Tier 3 support to Houston area businesses Your company does not need to buy any expensive equipment, and your data will always be safe and secure at our Tier-4 data centers

Lower your total IT costs with Xvand's simple flat fee structure so you can focus on growing your business.
Our success is measured by our client's growth.
Testimonials
Jones Verra & Freiberg
"Xvand made it an easier process that it would have been otherwise; they were the silver lining in this cloud [Hurricane Katrina]. Everyone's taken care of us in a truly efficient manner."
-Andrew Kramer JVF Katrina Victim
Irving Fishman
"We didn't have the expertise or resources to keep our network up-to- date with ever-growing record keeping and patient privacy regulations. With IsUtility®, I can focus on running my practice."
-Irving J. Fishman MD,PA
Centage
"I can't imagine growing as rapidly as we have without IsUtility®. We've realized new technological and strategic advantages over the competition, and I never worry about security, backups, or maintaining my system anymore."
-Kamran Sassoon, President Centage Corp.
Whiteflash
"As an e-retailer, our business relies on our computer system. We're no longer bogged down by computer downtime or security threats. With IsUtility®, I can focus on growing my business."
-Brian Gavin, Executive VP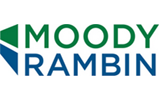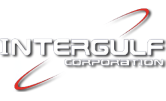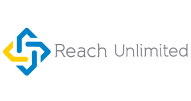 IT Technology will eventually deliver its greatest value to American business when it becomes invisible to users, when it can be taken for granted.