X
vand will tailor a four-step deployment process within your company's time frame and comfort level to work with current providers and ensure a smooth transition to the
IsUtility®
system.
X
vand will work alongside your company on an ongoing basis to improve efficiency and productivity, provide technical support, recommend additional solutions, review past accomplishments and work to improve upon them.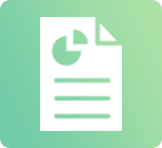 Y
our company is unique, and we work hard to complete a thorough discovery process to make sure that we understand all of the special needs and requirements that your employees have in order to do their job well. Based on those learnings we work to develop a custom roll out plan specifically designed for your company. Once you approve the changes and timing as laid in the roll out plan we begin testing all of the software packages and hardware (like printers) to make sure that the performance is improved, or is at least as strong as your current system delivers.
A
t this point, a complete audit of your current network is conducted to rid your systems of any malicious viruses or spyware and to prep you for transition to the IsUtility® platform. You continue to work on your current system(s) while we begin to test your software and applications on our system.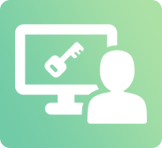 O
ur engineers take the specified guidelines and procedures gathered from the first phase, then test and retest to make sure your applications, email, user logins and all your specifications run smoothly and compatibly on our system.
W
e prefer to have your key departmental users, and internal IT staff participate in the testing to make sure they understand and approve all of the final test results. During this step, we ask your people to log into the system to test the functionality of the requested application from your office to be absolutely certain that everything runs as it should on your end. This will verify that the applications are working and that your organization is ready to go 'live' on schedule.
T
he Deployment stage of the
X
vand solution usually begins in parallel with the roll-out stage. During this stage the final system map is created. All of the hardware (including local computers and printers) will be configured to work with the
IsUtility®
platform. The network equipment and connections will be setup to provide redundant failover capabilities. And all of your data, software, and applications will be copied over to the
X
vand system.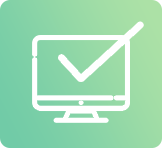 D
uring the Go-Live stage, Xvand Engineers will conduct interviews with your key employees to make sure we set up each and every employee with the access, applications, and data they need to do their job efficiently and well every day. We also ensure proper security access rights by working to determine the best user authorizations for each of your employees.
X
vand also provides a real time Admin Console to designated Company Administrators that allows flexible and convenient changes to user access rights.
W
hen employees return on Monday, they have full access to their data and applications from anywhere, anytime. To help your company transition to the new system, your personal deployment engineer will be on site for up to one week or until you're comfortable with the system. Post deployment, all of your employees will have unlimited access to our 24/7 helpdesk.